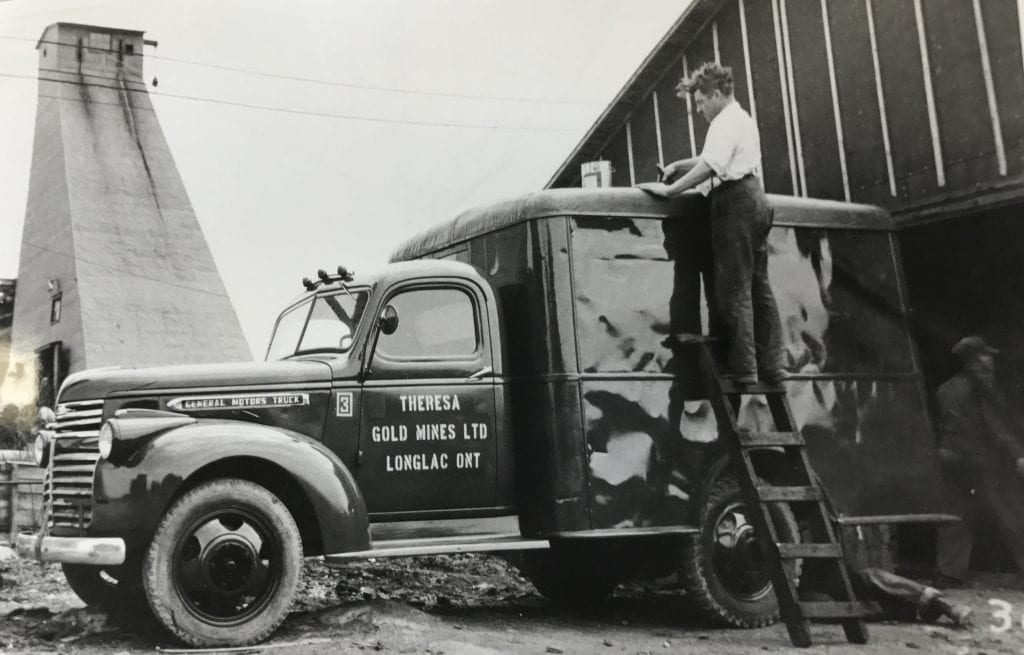 In 1934, in the wake of the Porcupine Gold Rush of Northern Ontario, five times more important than the Klondike, the Ojibwe Indians from Longlac, found a gold nugget on their property. 
 This discovery brought them to Father Couture, a Jesuit missionary who lived in Longlac Ontario. This led to a partnership that created the Theresa Gold Mines. 
 This site commemorates the 20 year history of Theresa Gold Mines, a vibrant city that has all but been totally forgotten: The City That Was !