Four important phases
Theresa Gold Mines' financing encompassed four different phases: 1. the exploration phase by three mining companies, 2. the taking over of the property by Alphonse Caouette with the support of financiers from Lac-St-Jean (Quebec), 3. the survival period during the 2nd World War and 4. the extensive clearance of the mine and it's exploitation supported by Quebec Fund Raisers organized into social clubs named Club Thérèsiens.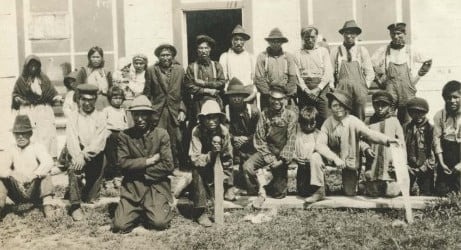 Exploration

(Entreprises)

1934-'36
CCaouette began by filing claims on an area spanning over the Making Ground (Suicide) River.He divided the property into two sections: the eastern region which was named the Indian Group and the western region named the Caouette Group. A bridge was built over the river to facilitate interchanges between both parts.  
Two mining companies were approached, the Big Longlac Co. and The Afton Mines Co. The first would conduct tests on the Indian side of the River and the other on the Western side. Samples were extracted and sent to Noranda   Laboratories. Tests were conclusive.
N.A. Timmins Corp. took over the land. By 1936, it was agreed that Caouette and his associates would become the sole owner of the property and N.A. Timmins opted out.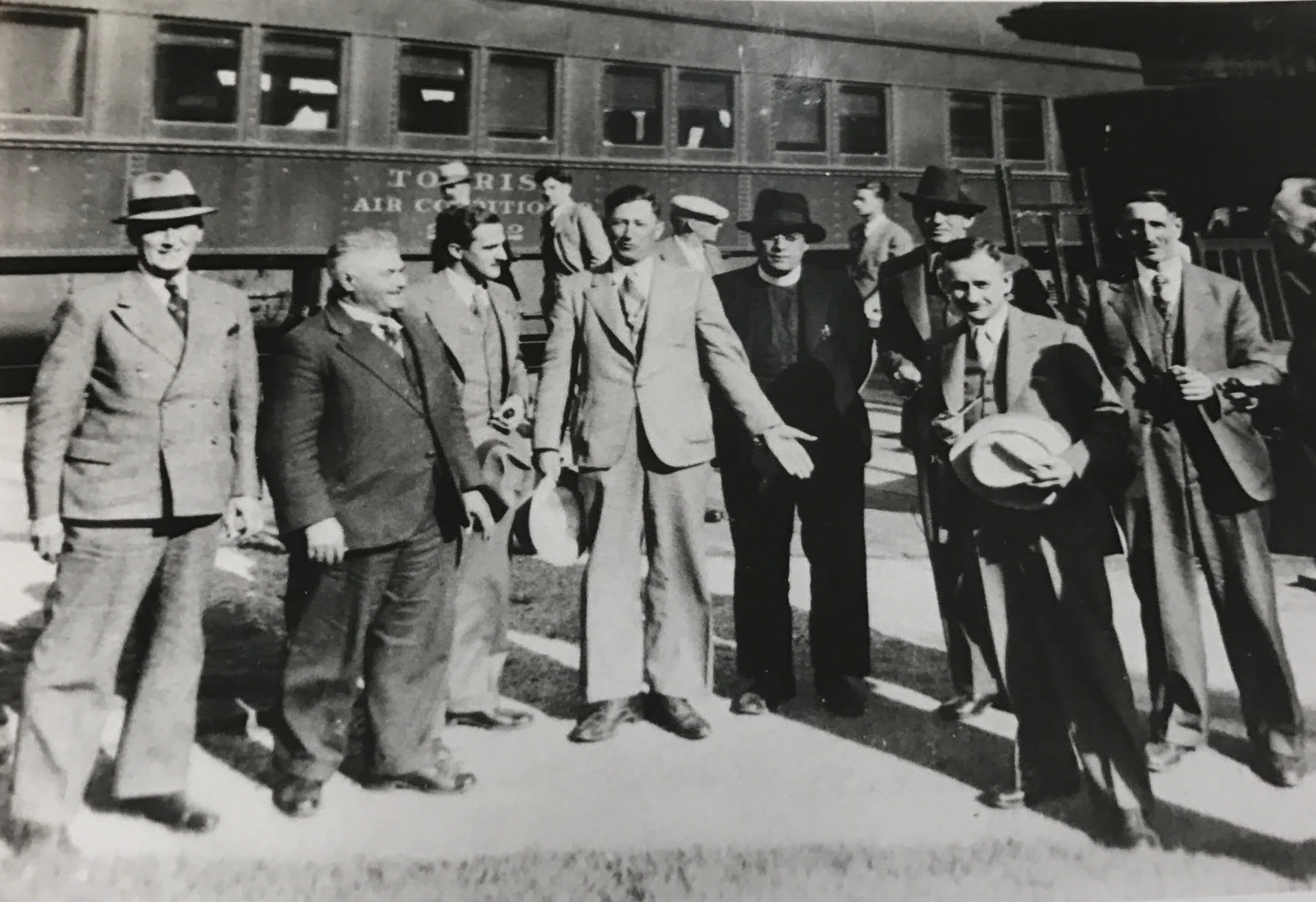 Unification

(Syndicate)

1936-'39
Caouette becomes the sole owner of the property. He is led to focus on Lac St-Jean (Qc) for financial support. Lac St-Jean is a blooming region full of entrepreneurs. Many of it's inhabitants had come to Northern Ontario for generations.
On returning from one of their visits to Theresa Gold Mines, investors create a mining syndicate named Valbeaudin, a portmanteau appellation referring to three of their hometown  Roberval, Dolbeau and Normandin.
At Theresa Gold Mines, Natives had their say in the conduct of the mine. Maybe for the first time in modern Canadian mining history. Apart from being employed as miners, truck drivers, engineers, equipment operators and maintenance operators they had their right of vote in the General Assemblies usually held at Caouette's house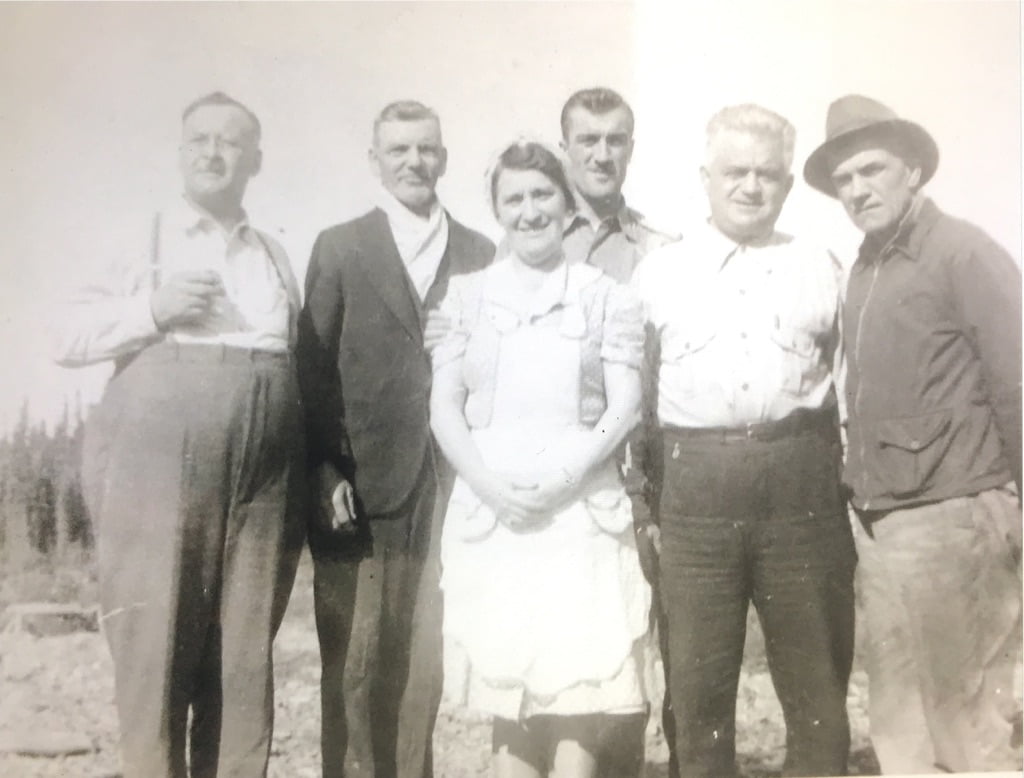 Survival

(Individuals)

1940-'45
Private individuals take over during World War 2. Among which, notary Wilfrid Gilbert, Paul Desrochers, Me Ferland, the Casavant from St-Hyacinthe, Charles Fortin from Robertson (Sirop de sapin Fortin) and many others.
Alphonse Caouette has moved from Longlac to the property: no road, no electricity. All alone with his wife Delvia Charbonneau and his Indians friends among which Christine and Makwa. He continues digging and the gold he finds contributes to his survival.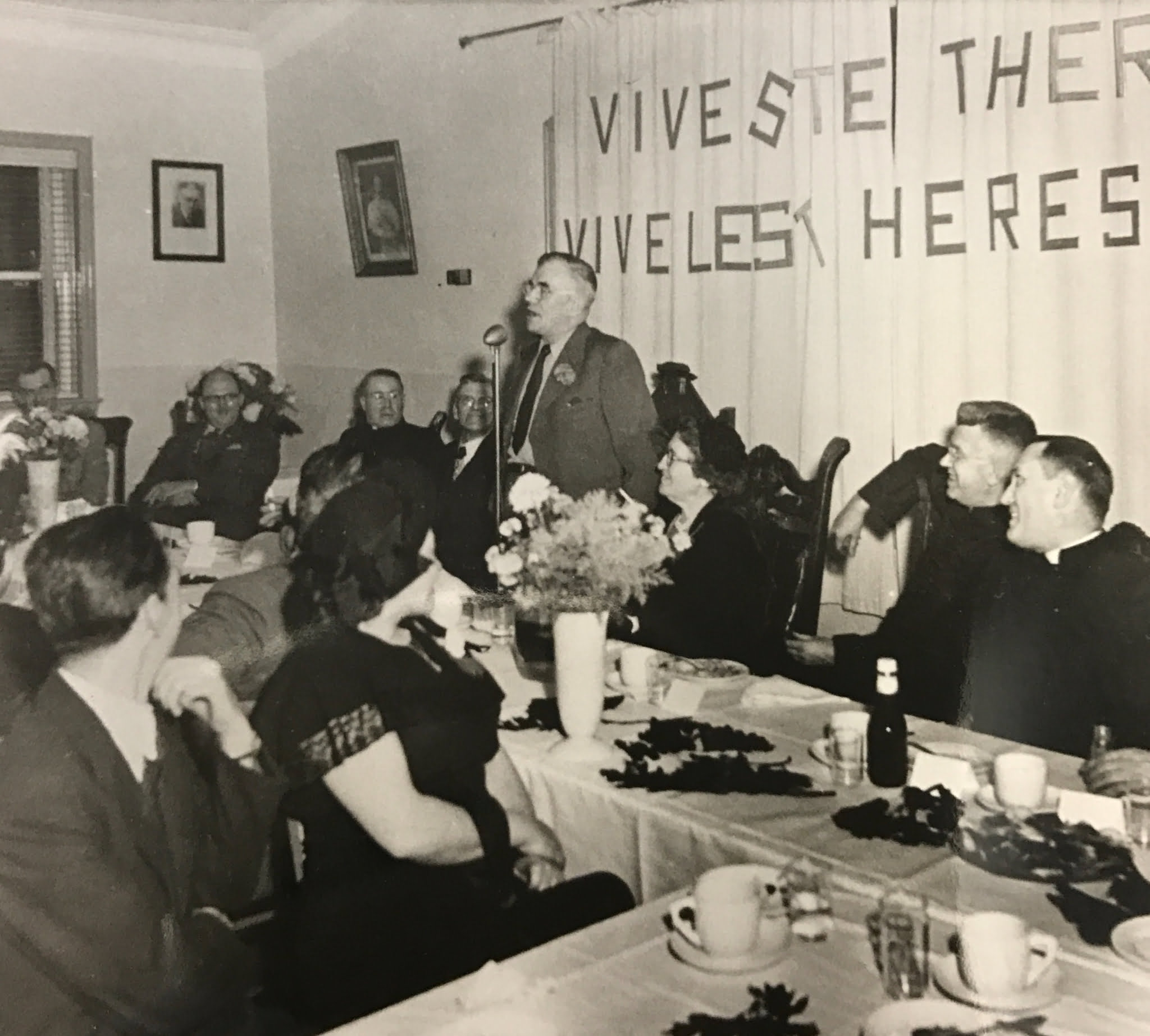 Investment

(Clubs)

1946-'54
The war is over. Funding Clubs give a helping hand to individual financial support. They are called "Clubs Thérèsiens".
Hundreds of investors , including bishops, and priests convene in the Clubs' meeting all over Sherbrooke, St-Hyacinthe and Drummondville. In all, more than 2 500 investors will pour in hundreds of thousands of cash into Theresa Gold Mines. A huge sum at that period of time !